Welcome to 6825 Maritz Drive
CB Supplies NEW Mississauga, Ontario Warehouse Facility
CB Supplies is excited to announce that we have officially moved into our new Mississauga custom-built facility.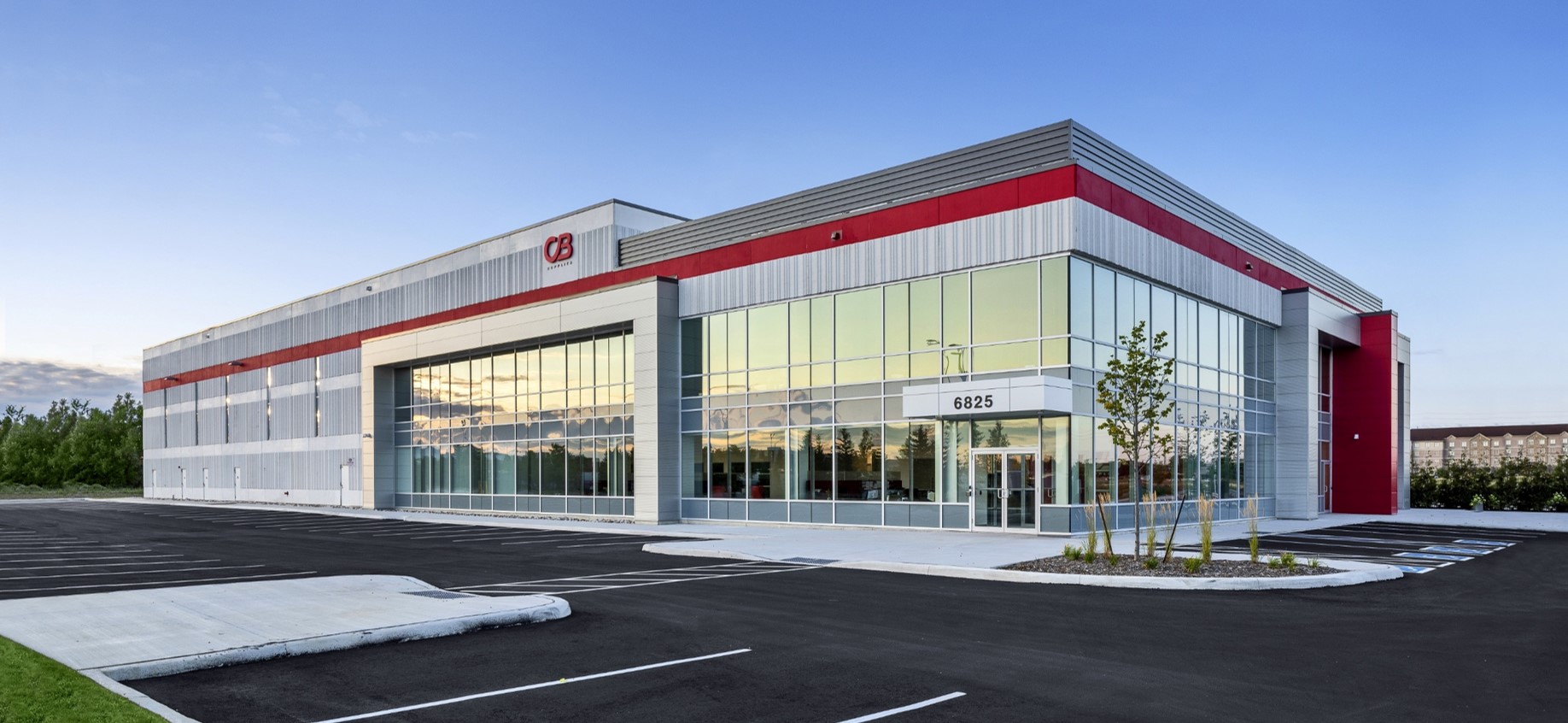 In January 2020, we moved our Mississauga branch from a 43,000 sq. ft. warehouse into a 81,000 sq. ft.
custom-built facility. This significant upgrade provides ample room to grow in Canada's largest market.
This location also serves as a hub for our other warehouses.
---
| | | |
| --- | --- | --- |
| Our office design is bright, fresh and open concept. We are proud to feature our very own VIPERT Radiant tubing for our in-floor hydronic heating system installed throughout the office. | | |
| | | |
---
Our custom design has allowed us to optimize our space, improve our picking accurancy and expediency with a better layout and ample room to continue to grow in the future.
We also own additional land off the back of the property, so the building can be expanded to approximately 120,000 sq. ft. when we need it.
We are thrilled to be in our new space and are excited to continue to grow and serve
the Plumbing and Heating market.
---
CB SUPPLIES LTD.
6825 Maritz Drive
Mississauga, ON L5W 0G7